1 tag
2 tags
devotional: Colossians 3:12.
Throughout this entire study, one theme that Scripture likes to point out when talking about one's identity in Christ is this idea of being chosen by God. Something about being chosen makes me feel like I'm loved, that there's some sort of worth in me, which is especially highlighted when I feel like I'm worth nothing at all. I know this is a story that has been romanticized in movies and stuff,...
4 tags
5 tags
1 tag
departure.
So I've decided to leave Tumblr. It's a personal decision that came with much prayer and revelation from the Lord. Starting on Tumblr a year ago, I came with a prayer that God would jumpstart my spiritual life through constant prayer and study in the Word of God. I came with a pure heart seeking God's presence in my life and because God is faithful, He truly did change the way...
3 tags
harvest 2011 (Philippines): day 6 - July 1.
This is not gonna be a super long post but it is definitely one of the highlights of my trip here in Butuan. Before I get to the actual concert, I just wanna put some things about Butuan and the Philippines that I thought were interesting and maybe should be done in the US. One thing here is that tax is included in all the prices here, meaning that tax is not calculated and slapped on you at the...
3 tags
harvest 2011 (Philippines): day 5 - June 30.
So today was a day filled with emotion, but a day I believe was put together by God Himself. I definitely reaffirmed a bunch of things about myself, especially some things that God has revealed about me and my future over the years.  Yesterday was the day of our medical missions to the Muslim community in Butuan. As has been the trend for the past two days, I was tasked to do another thing. There...
3 tags
harvest 2011 (Philippines): day 4 - June 29.
So today was a rest day for me, but that didn't mean I wasn't doing stuff for the Lord. I pray that my interactions with all these people were seasoned with God's grace and brought them a little closer to Jesus. This morning, our team went to speak to the Mayor of Butuan, which I thought was awesome. To see a bunch of Filipinos from Miami speak to the leadership of Butuan is an...
3 tags
harvest 2011 (Philippines): day 2+3 - June 27/28.
Since we crossed a little thing called the International Date Line, we've technically crossed into the third day of our missions trip in Butuan. It'll probably be obvious to you that I will repeat many themes in my blogs about our trip, but I wanna be able to stay current in all that God is teaching me. One thing I noticed coming into Butuan is how excited I was seeing the province as...
3 tags
harvest 2011 (Philippines): day 1.5 - June 26.
Considering we haven't even left the plane yet, this shall be a half day post. I just wanna put some of my stories in here to chronicle our trip so far, because it has indeed been an adventure.Flying over the Pacific has reminded me of all those times in the Bible where the Israelites or important people in the Bible have entered into a new season, if not something life-changing at the...
1 tag
2 tags
devotional: Ephesians 2:19.
It is a privilege to be able to call yourself a citizen of a country; once you become a citizen, you are able to enjoy the best of what that country has to offer because you are considered a legal part of that nation. In the sense that we are privileged to be both citizens of a country and (even more importantly) citizens of heaven, we are tasked with an incredibly unique responsibility. As he is...
2 tags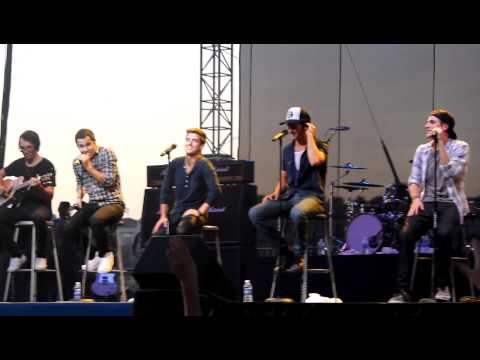 3 tags
harvest 2011 (Philippines): day 1 - June 26.
This is the beginning of a series of posts that are my raw yet mildly edited blogs from the Philippines documenting our church's missions trip (my first international missions trip). Content after the jump! I've got a lot on my mind so I want to put it down somewhere.  This last weekend before the missions trip has been a whirlwind of emotion for me. I don't love it when I go...
1 tag
random thoughts: beginning again.
So I'm back from the Philippines with a lot of stuff from the Lord. It's time to make some changes. In the Old Testament, the narrative records several instances of when a person erects an altar because of some act that the Lord has done that reveals Him in a new light to mankind. Abraham liked to do this a lot and one instance that comes to my mind right now is found in Genesis...
3 tags
1 tag
1 tag
2 tags
"Love accommodates. Love finds what the other needs and aims for it. Love goes..."
– Justin Holcomb
1 tag
1 tag
1 tag
2 tags
devotional: Story.
Revelation 12:11a says the following: They overcame [Satan] by the blood of the Lamb and by the word of their testimony … Something about having a testimony, a story about the way God brought you to Himself, makes the Gospel come alive to people. It makes the Gospel, what can be an ethereal concept to grasp at first, real to those who listen to it. Each one of us as Christians has a story to...
1 tag
My testimony.
My name is Patrick and I want to share with you a little bit about me and how God has changed my life. Even though I've been a Christian since middle school through high school and partway through college, I never really understood my faith. During the first half of college, I was a nursing major because it was and is acceptable as a Filipino. However, I decided to switch my major to...
2 tags
devotional: False Caricatures (2 Timothy 4:1-5).
As a Christian, I've heard many things from non-Christians about what it means to be a Christian; almost all of the things I've heard are not true at all and paint a very cartoonish portrait of what Christianity is truly about. What should we do as Christians to rectify a broken image of what it means to follow Jesus? (HINT: It doesn't involve starting a war or winning an argument. Or both.) Like...
1 tag
random thoughts on life.
So it's been quiet here on my Tumblr for a while. Why is that? I've been neglecting my Tumblr devotionals and stuff because of life issues that I've allowed to get in the way of what God is doing in my life. I realize that I have been allowing my selfish pride to block all the good things that God is revealing in and through me, so as a result, I've neglected to do my...
1 tag
2 tags
2 tags
devotional: Have You Met Jesus? I Haven't. (1...
As Christians who strive to witness our faith in the best way possible, we can fall into the trap of relying too much on our gifts, abilities, and talents to share the Gospel and neglect the need to rely on the Holy Spirit. We need to ensure that our God-given abilities that aid us in sharing the Gospel do not hinder the more important work of the Holy Spirit. Being a Christian for almost ten or...
2 tags
devotional: Penn the Atheist (Luke 19:1-10).
Sometimes, we Christians like to pick and choose the people who receive the Gospel for various reasons. We sometimes rely on our perceptions to judge who is "worthy" or "ready" enough to receive the Gospel, but evangelism should not be like that at all. The Good News is for everyone! It's funny to me that I think this way sometimes when contemplating sharing to the Gospel to someone. This is best...
2 tags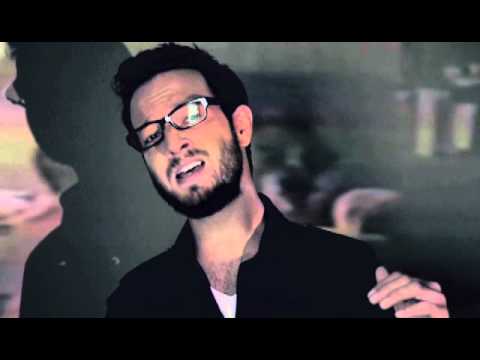 2 tags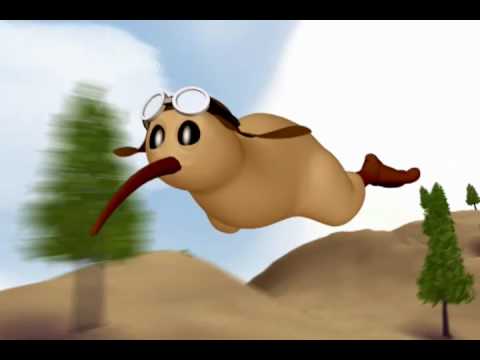 2 tags
2 tags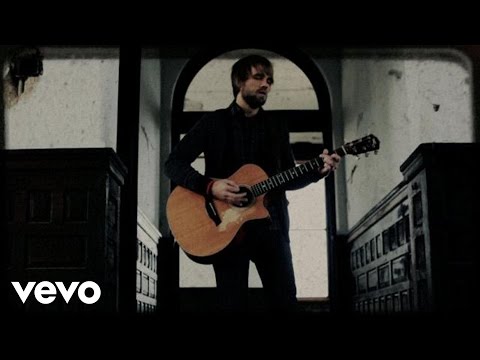 2 tags
2 tags
devotional: Culture Connection (1 Corinthians...
As Christians who either genuinely strive to see God glorified and/or love lost people enough to see them come to Christ, we may sometimes fall into the trap of inappropriately minimizing or maximizing certain portions of the Gospel. At the end of the day, the Gospel needs nothing added to it and nothing should be subtracted from it … it's already good on its own. Have you ever walked into a...
1 tag
a response to Mr. Warren.
To Mr. Rick Warren, Blessings to you. I want to first say how much I highly respect you as a preacher of God's Word and a messenger of His Gospel. In this, I want to respectfully respond to a tweet you posted yesterday stating the reason you've never blogged before. I completely agree with your opinion in that blogging (as I'm doing now) tempts you to think that everything you...
2 tags
2 tags
2 tags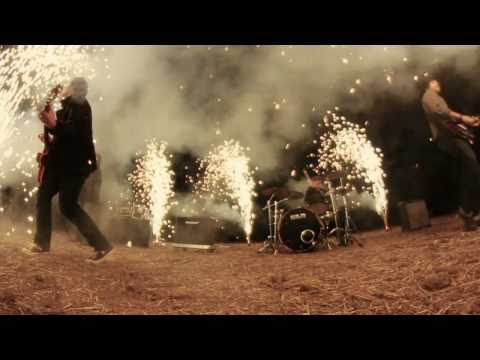 2 tags
devotional: Drawing Naked People (Acts 8:26-40).
I'm glad I restarted my devotionals at this point because it pokes at the heart of one of my current struggles as a leader and as a Christian. At the end of the day, I have to remember that God is in control of everything I do and the results of such, especially when I don't see the fruits of my labor right away. In the devotional, Shelby talks about a very important point when it comes to...
1 tag
1 tag
random thoughts on the life I live.
While I know I don't need to, I feel like I should explain why I haven't been posting stuff with my words in it lately. I just want to be honest about a lot of stuff in my life and stuff I find to be difficult to deal with. My best friend wisely told me not to look at everything as a mountain, but to take things one at a time. It's the truth, no doubt, but everything has just become hard to...
1 tag
2 tags